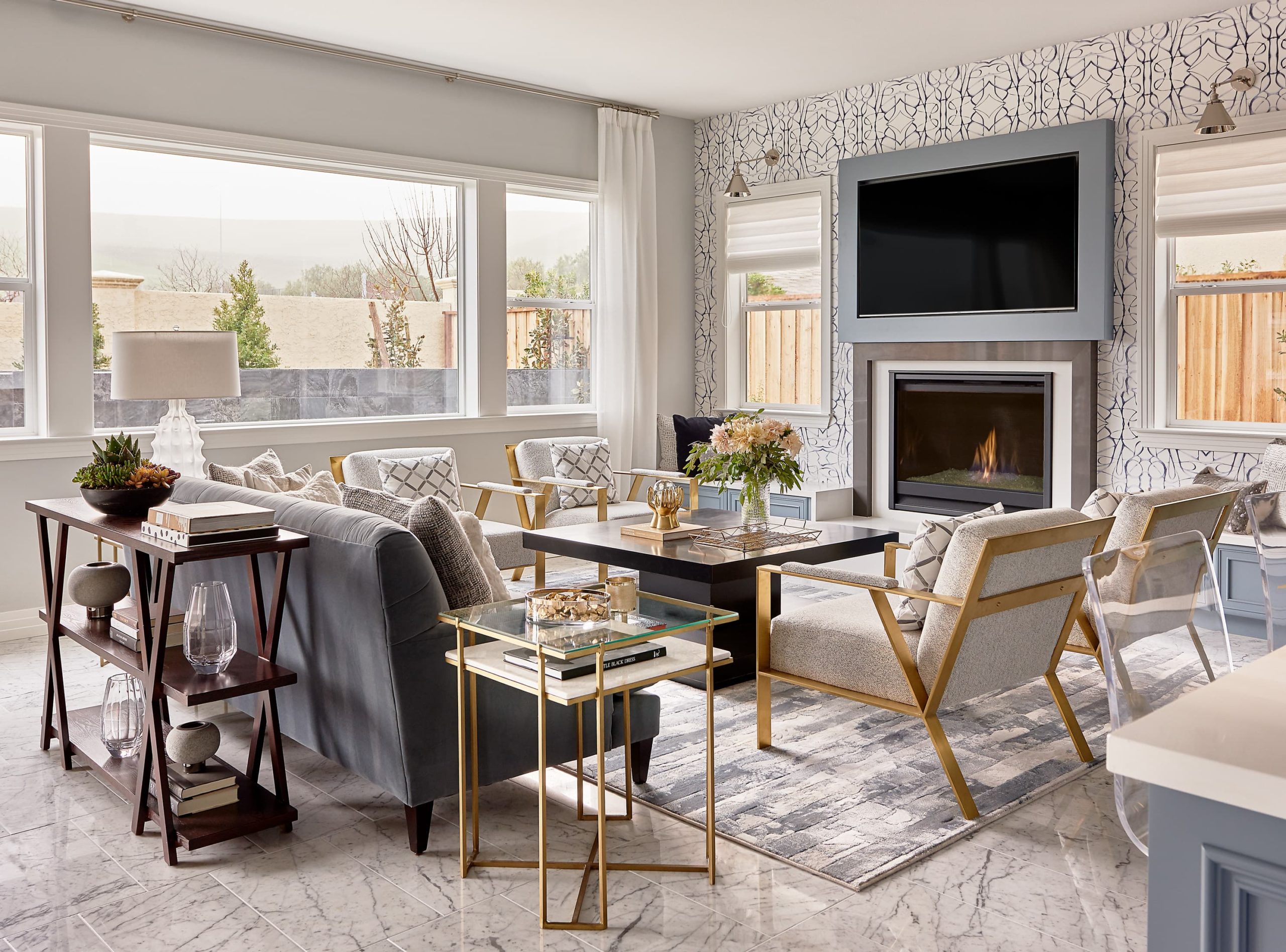 29 Jan

The Art & Science of Model Home Merchandising

Creating model homes for imaginary clients sounds like a dream job.  That is what people tell us when we explain the strategy behind model home merchandising, while the professionals we work with insist we get to do the fun stuff. While we love what we do, it is just as technical, quantitative, and demanding as the work every other building specialist does.

Perhaps even more so.  Every inch of housing development, from model homes and apartments to community rooms and fitness centers, is designed for a specific target marketor perhaps several. Builders and developers hire commercial interior design teams to create spaces that will inspire residents to live in their projects. So, they gauge success by how many units rent or sell.

Not surprisingly, when spaces fail to rent or sell, a project is a failure and commercial interior designers have played a large part in that failure. Fortunately, we have not had that problem. In fact, we are often asked to correct model home merchandising mistakes in projects that do not resonate with their target markets because we do get it right.

Getting Model Home Merchandising Right

Getting it right means that the models we design inspire people to want to live there, be it an apartment, a condo, or a house.  The shared spaces and amenities foster community; residents are drawn to them innately, use them more frequently and linger longer when there. Spaces that are merchandised effectively deliver for builders, developers, owners, managers, and residents.  We have experienced this firsthand when our work has turned around failed projects.

For instance, when studio apartments languished for months on end in Aqua, a Chicago high rise world-renowned for its spectacular architecture, we were asked to redesign the model. Its first iteration was designed by a nationally prominent residential interior designer who used sleek pieces from her minimal and refined namesake Baker furniture line in the units. Yet the target market was young, single female graduate students in business, law, medicine, and art programs at nearby universities. Once our model was open, 14 units rented in the first three weeks and the rest in the following two months.

When we have been involved in projects from their inception, our successes have set benchmarks. At Chicago's Trump Tower, a one-bedroom model we designed for single professional males inspired a father to buy two identical units when the building opened (one for each son).  But we are most proud of a Toll Brothers model home we designed in Pennsylvania that proved to be the best-selling plan in the community. Another firm designed the same home at another Toll Brothers community just five miles away and to quote the sales manager, we could not give it away! They did not sell because the model did not resonate with its target market.

The Science of Merchandising Model Homes

Today, science comes first. When we merchandise model homes and public spaces, we start with a project's target market, or markets, since many developments are designed to appeal to more than one cohort. Using demographics and psychographics, we determine what potential residents need and equally significantly want in their homes. What problems will they face due to a house or apartment's space constraints, layout or both, and their lifestyle issues?

In effect, we consider all the ways occupants can and will use a space, at all times of the day and in every season, keeping their wants and needs in mind. For example, will a home's occupants be multi-generational, raising children, working from home, entertaining there, consuming media, hosting guests and using it one way by day and another by night?  What works for millennials, who favor open floor plans and communal spaces, will not work for more traditional and possibly retired Boomers.

The Art of Merchandising Model Homes

Do not put the cart before the horse, as the saying goes. Given the high stakes builders and developers take on in today's real estate market, and the part model homes and amenities play in the equation, it is critical to understand the multiple functions spaces must fulfill for potential occupants before undertaking their design. Merchandising these spaces is a series of well-researched, strategically executed, aesthetically driven solutions. Making aesthetic decisions first is often the most common and costly mistake design professionals can make.

Of course, shifting lifestyle needs, generational perceptions, and variable design trends are important, and often calls for out-of-the-box acumen and creativity even for the most traditional and sedate spaces. That's because model homes and amenities must showcase a space's features or details in a way that makes them stick with the prospect after a visit is over, be it a stylish gourmet kitchen, a smart home office, an enchanting nursery or a sports-themed man cave.

These wow moments are called memory points; they not only help potential residents see how they can live in a home, they differentiate that one from the mass of models they see as they search for the right home. Together, analytics and aesthetics make potential residents feel like they are previewing a lifestyle that should be their sand in the hands of the right design team, will be theirs.