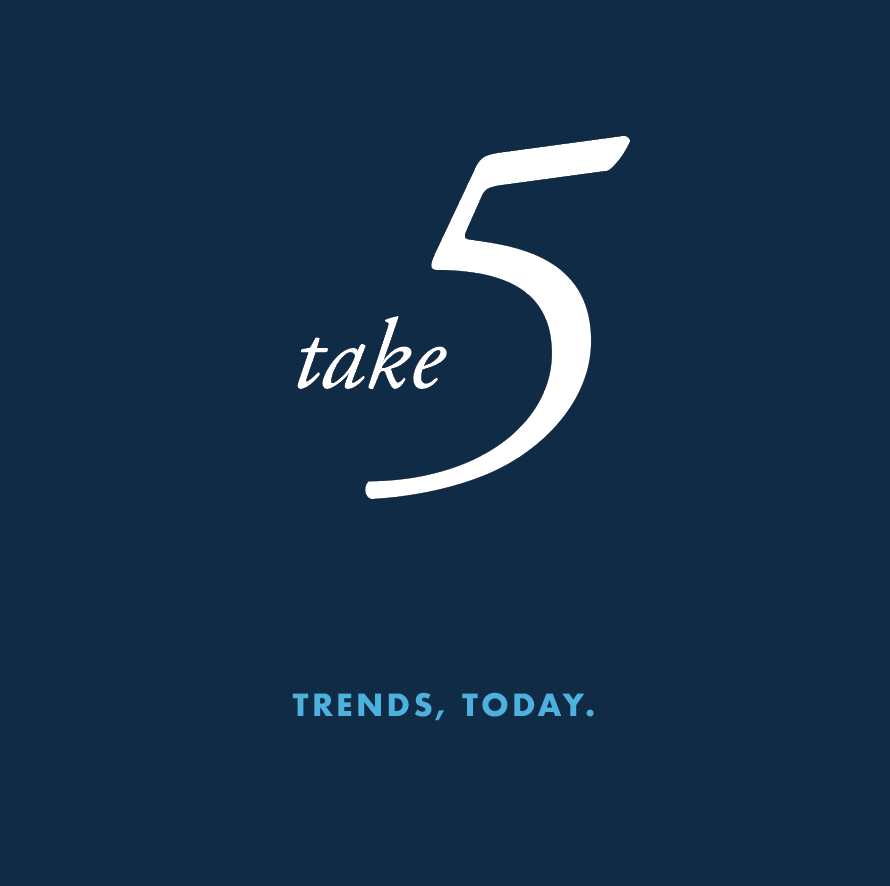 27 Jan

Take 5 | January 2022

Health and wellness continue to impact emerging architecture and interior design trends. A few noteworthy reads and a podcast highlight a few influencers worth considering.

1. Homeward Bound
The "Great Reassessment" can be seen in how the pandemic has changed the criteria for defining what makes a great place to call home. Best Places to Live and Retire Now sheds light on what's most desired in a hometown as the result of social distancing, working remotely and coping with pandemic uncertainties. A sense of community, access to the restorative power of nature, overall vibe, and high-tech capabilities are increasingly shaping residential living decisions.

The seven cities selected by AARP illustrate how integrating these qualities contributes to successfully navigating the pandemic and enjoying greater well-being well beyond it. Cedar Falls, IA, Jackson, Tennessee and Sioux Falls, SD are among the cities that made the list for their ample open spaces, natural beauty, ease of getting around, digital access, and diverse entertainment and leisure offerings.

2. Health matters
Furniture and home goods retailers are seeing a rise in how consumers value health and wellness. A recent survey from Home Textiles Today found that over 70% of survey participants value a comfortable home and health and wellness more now than they did before the pandemic. Ikea's Life at Home survey found that 93% of participants from around the world think it's important that their home offers a sense of comfort, and 55% said relaxing is the most important activity for helping them achieve a sense of wellbeing at home.

Furniture Today reports in Amid uncertainty, furniture industry remains in growth mode that the growing importance of home comfort and working from home are significantly contributing to spending increases. Just as ergonomics took center stage at the office years ago, it's becoming an increasingly important necessity in home offices. Remote working continues and the need for physical and emotional well-being at home take on new importance.

3. Well, I'll be!
Trend Hunter 2022 Trend Report and webinar hosted by Jeremy Gutsche cites 20 trends that further signal an increasingly health conscious society. The "return to the kitchen" provides space for individually expressive and healthy cooking and fosters gathering time. Both represent prized meaningful experiences at home. The need for incorporating mental health into all areas of living takes on new significance as people seek rejuvenation from a Covid-weary world. The pursuit of positivity will be reflected in the ongoing surge of new personal interests, as well as joyful home environments that mimic Blue Zone environments to support overall well-being.