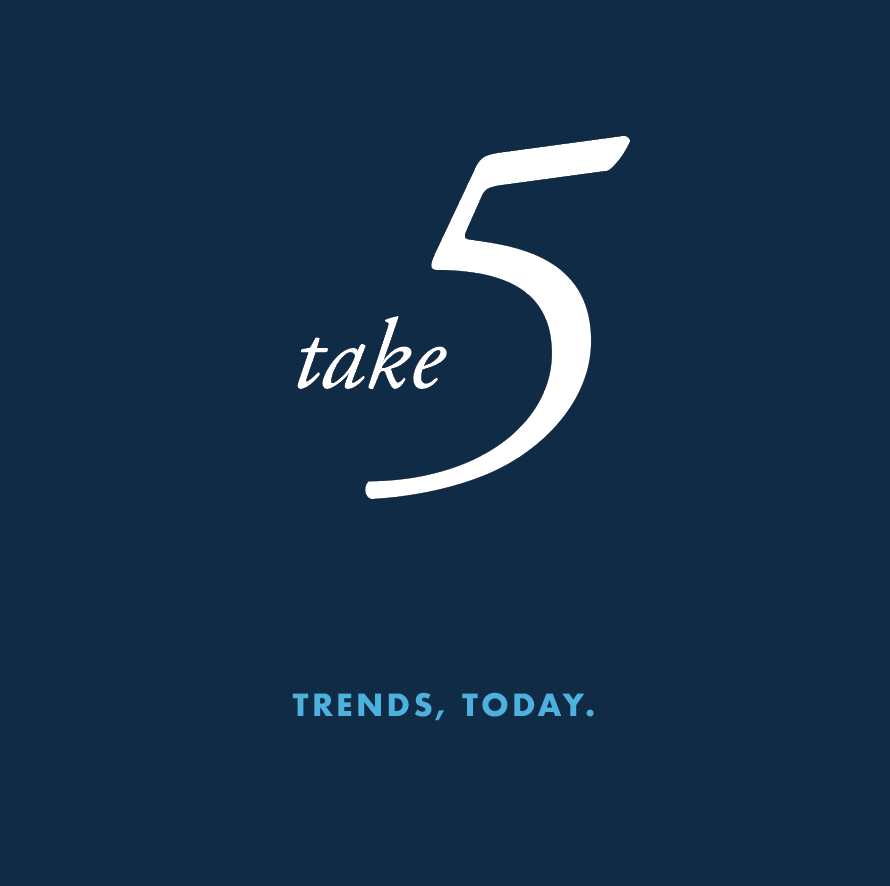 13 Feb

Take 5 | February 2023
Well-being here, there and everywhere
The Global Wellness Institute (GWI) is a non-profit organization focused on research and education of the interconnectedness of industry groups and wellness and well-being. Their study, "Wellness Real Estate – The Global Wellness Economy: Looking Beyond Covid" Report,  explores the role that the built environment and homes play in physical and mental health. It notes the wellness real estate market was a significant growth-leader following the pandemic and is expected to grow to $580 billion from 2020 to 2025 (16% annual growth).
Work the room
Well curated remote working spaces will continue to be in high demand. According to Laura Putnam, a workplace well-being expert, public speaker and author of Workplace Wellness That Works, 2023 promises a focus on well-being. In "Workplace Wellness Trends to Watch in 2023," she notes that hybrid work is here to stay. She also notes that mental well-being has taken center stage – one that will be shared by employees and their employers.
Your stuff is actually worse now
Manufacturing and consumer influences are negatively impacting the quality of what we buy and use. "How the cult of consumerism ushered in an era of badly made products" provides great food for thought for builders, developers and designers committed to providing high-quality furnishings.