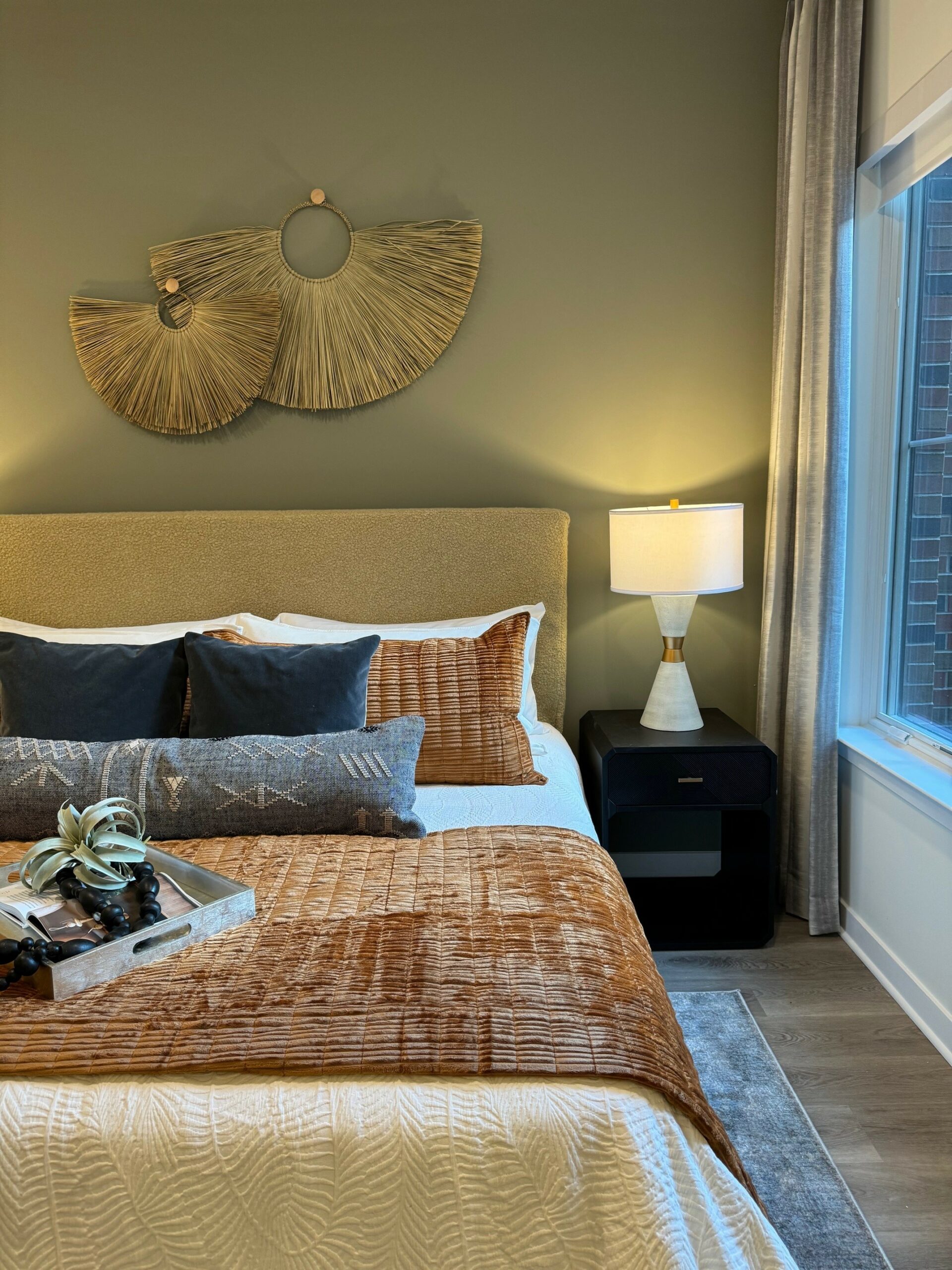 30 Oct

There's more to the 7th Fundamental than meets the eye.

We recently sat down with Katie Schelinski, Director| Design and Studio Lead, to learn more about her approach to Significant & Relevant Ornamentation, the last of the 7 Fundamentals. 

Q: What do you say to people who think ornamentation is the same as decorating?

A: Significant and relevant means it's more than just accessories. Everything we do is intentional from day 1. We select the right art and find relevant pieces that always tie back to the design concept so they have the greatest impact and elevate the experience in the space.

Q: What makes a piece relevant?

A: Relevance isn't about a theme. It's about carefully curating pieces that reflect and enhance a project's unique vibe and position in the market. We always reserve a portion of the budget for truly one-of-a-kind pieces intended to play a significant role in the design. We scour vintage shops. We visit art galleries. We work with local artists. We tap into our 1000+ vendors who we know will go the extra mile to find exactly what we're looking for.

Q: How do you determine what that front-and-center item will be?

A: We recognize that every piece can't be a signature piece. We rely on the design concept and develop a strategy that balances key pieces with other items that round out the backdrop. Whether large or small, we make sure each item inspires connectivity to the space.

Q. After the items are selected and purchased how does it all come together?

A: Being on-site! The culmination of everything can't be outsourced. We have our procurement and installation professionals working beside the designers from beginning to end. Sometimes there's an unforeseen glitch, like a light switch that wasn't in the original design. We quickly rethink the strategy, adjust placement, and shape it up until it feels right.

Q: How do you know if in the end, it's right?

A: When it's done, we let the client experience it. When a client walks into a completed space and it's the first thing they notice, we know we've hit the mark. We also know it's achieved its intent when the end user relates in a special way to the space and sales and leasing numbers exceed goal. When we see the property value increase we're reminded of the power of Significant & Relevant Ornamentation.