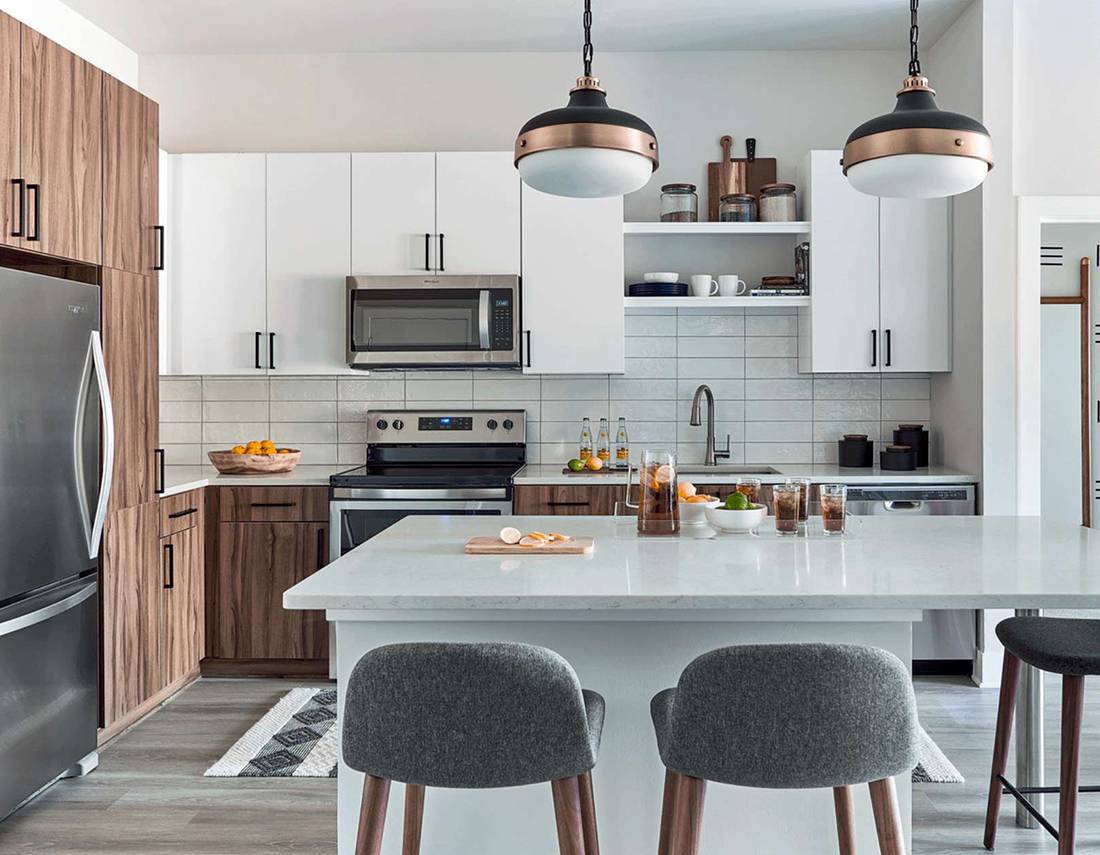 29 Jan

What We Know about Gen Z and What It Means for the Housing Industry

Today's youngest adults are the world's first truly digital natives, and truly clear-eyed about how they want to live. Thanks to their virtually limitless access to digital devices (from toys to phones), Generation Z grew up with a new way of relating to each other, technology and residential space.

As commercial interior designers, we have worked on many projects targeted to Gen Z, and in my Builder and Developer column I explained some of what we have learned from our research and experience. Gen Z, loosely those born from 1995 to 2010, is entering a workforce with unemployment hovering around 3.5%. They are already bigger than the Baby Boom, and by 2034 will outnumber Millennials in the workforce, Morgan Stanley says.

With labor in short supply, Gen Z is quickly latching onto entry level jobs, and with steady employment they will be ready sooner for entry level homes. They expect to become homeowners by a median age of 30, according to a Freddie Mac survey, and show more interest in buying than their Gen X parents did at the same age and the millennials who have preceded them. Many have already taken the plunge: The number of Gen Z consumers who took out a mortgage has more than doubled in a year, TransUnion reports.

Gen Z's Smartphone Lifestyle

Whether they are renting or buying, the young adults entering the housing market are breaking free from parents or roommates. For Gen Z, though, the need to strike out on their own is just one step in setting a more independent lifestyle. They are also less willing to compromise on space or amenities, as housing surveys show. While location is the prime consideration for every generation, Gen Z customers also want labor-savers like dishwashers or in-unit washer-dryers that give them more choices for how to spend their time.

Gen Z has a different concept of convenience as well. While young adults once sought the freedom and mobility of a car, they now have Uber and Lyft, and the many app-enabled delivery services. They are less likely to be driving so a parking space may not be as important as a cool coffee bar or other on-premises convenience options.

Of course our interior design of Gen Z spaces keeps technology in mind–smart-home automation like thermostats, speakers and lights, clubrooms wired for video game monitors, gyms fit for online workouts. But there is more at play. Gen Z has been raised on group interaction. A teen date is most likely hanging with friends and shared experiences will be key to attracting them as adults. Game rooms and lounges should be not so much party rooms as everyday social spaces, with seating for small groups to linger or simply less isolated spots to work from home.

Gen Z's Evolving Take on Interior Design

As design inspiration, we look to Gen Z's fun-loving but frugal nature. Today's young adults have lived through an economic recession and a slow-roll recovery. They're cautious spenders, drawn to durable materials that show concern for thrift as much as their carbon footprint. Warm wood tones and pops of color-deep gemstone blues or a Pokemon yellowstraight from handheld games are rooted in younger consumers' attraction to fresh and authentic experiences. Natural light and textured surfaces set the theme, making small apartments live large and large units as big as all outdoors.

Finally, these young consumers embrace innovation because they grew up in an age of rapid change. Not surprising, they expect solutions that will iterate and evolve with their needs and resources. In consumer goods, McKinsey sees this play out in the precise segmentation of oneanalytics that offer consumers more personalized shopping recommendations. In housing, we see smart shoppers who research their decisions online–often while they are onsite and understand the value of adaptable spaces and sustainable materials. At least to some degree we stage every room as flex space, showing how bedrooms live during daylight hours and how kitchens simmer with activity between meals.

Gen Z is driven as any other age cohort to do as well as their parents, but they are driven to doing well by doing good, and to measuring success in their own terms. In the new decade, Gen Z will have a quick impact on housing. Let's make sure we are ready.