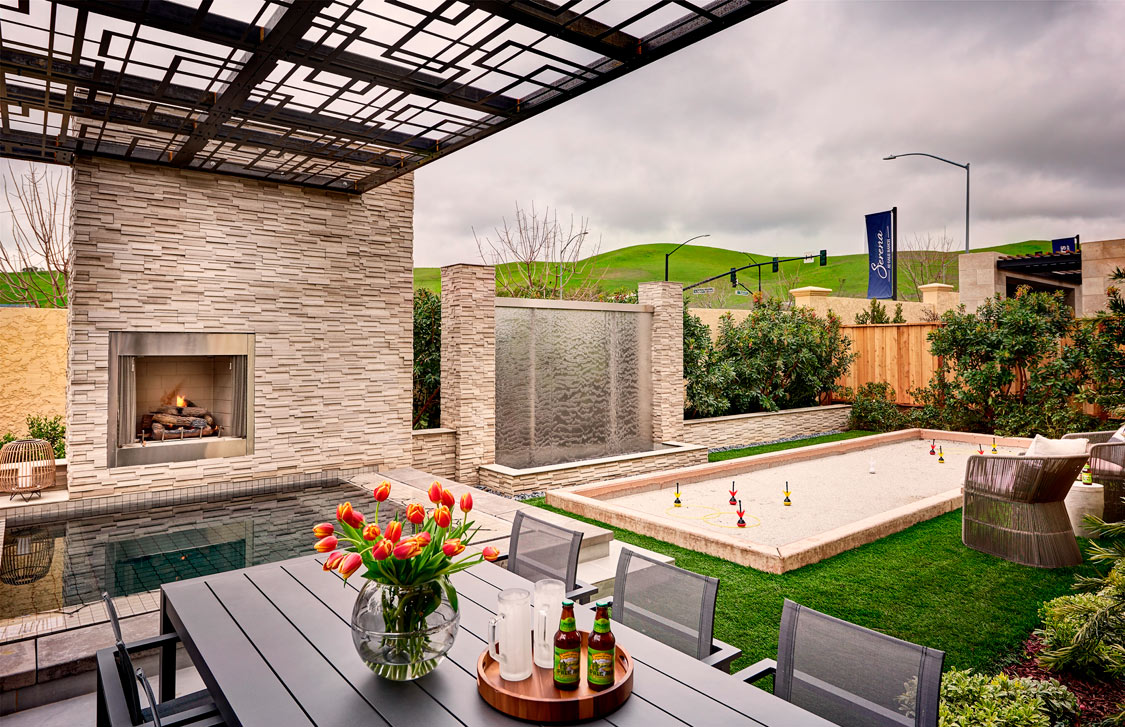 29 Dec

The Dichotomy of Millennial Housing: Do Lots More with Far Less

Millennials are full of contradictions. Though they're the generation that dominates the home-buying market, they're fond of renting— and they do, for longer than any previous generation. They're unwilling to compromise, yet are always making tradeoffs. They want economical co-living spaces and high-end apartments and homes. What gives and what does it mean for the building industry?

People born in this demographic wave, basically the early 1980s through the mid-1990s, have very specific values and tastes. Their buying choices are practical—to solve a problem or improve an experience, and that plays out in commercial interior design.

While there's nothing remarkable about a generation that thinks differently than its predecessors,Millennial choices are changing the housing market, as I noted in my recent Builder and Developer magazine column. They've found smart ways to get more with less, especially in their shelter choices.

Three paradoxical traits are most relevant to the housing market:

1. Millennials splurge on shelter. There is nothing basic about Millennial housing choices, even though their finances are stretched thin. Millennials in the National Association of Realtors 2019 Home Buyers and Sellers Generational Trends report say they are putting off homeownership, with student loan debt most often cited for delaying on savings. They cut out luxury purchases and entertainment but not vacations to make the purchase. Nearly half the younger buyers in Zillow's latest survey are getting down-payment loans or gifts from friends and family. Yet they are bypassing starter homes. Nearly a quarter of Toll Brother's luxury buyers are 35 or younger, Business Insider says. "They have saved longer, so they can spend more."

2.  Millennials want their space and their friends. The typical Millennial home has three bedrooms or more in the Realtors research, just like their parents' homes. Room count is highly important for Millennial renters as well, Zillow finds. But Millennials are not homebodies. They value travel, dining and other experiences, marketing executive Anne Gherini writes in Inc. They are actively looking for visuals to share with their social media friends, and their choices are driven by style as much as quality. Not surprisingly, Millennials optimize their environment for performance and beauty as well as convenience and sociability.

3.  Millennials put down roots, but not forever. Young homeowners in the Realtor's survey expect a median 10 year stay, shorter than their Gen X and older counterparts, and expect to relocate for family or job changes. But they locate their new homes within a median of 10 miles of their previous ones, the Realtor's survey found, and are more likely to live in urban areas or the central city. These trends will have a continuing impact on builders and developers. In both multifamily developments and single-family homes, Millennials prefer durable finishes and flexible spaces, and want to form binding relationships. As commercial interior designers who create model home interiors and amenities, here is how these preferences play out in today's homes.

Keep Furnishings High-End Yet Humble With an Eco-Boost. Back to the Millennial paradox: Design for this generation starts with the best of everything. That means fixtures, furnishings, appliances and finishes that are impeccably designed to play to the sleeker, unfussy Millennial aesthetic, and also functional, high-performance, resilient and sustainable materials such as bamboo, linen and stone; artisan-crafted furnishings with recycled or reclaimed components and a transparent supply chain; neutral colors punctuated with pops of bold, statement-making color; and high-end appliances and tech with low maintenance requirements and operating costs.

Make Rooms Efficient and Multipurpose. The minimalist Millennial aesthetic matches calming, uncluttered spaces with a range of helper technologies: voice-activated speakers, recipe-bearing tablet computers, video monitors and more. Space dedicated to one use must be flexible not only to accommodate other functions, but also be altered as family needs change. Flex rooms can be outfitted for changing needs, whether for work, crafting, consuming media or a nursery.

Make Amenities More Social. With budgets stretched thin, millennials are choosing smaller, more economical units and giving common areas a workout. This has spurred an emerging multifamily housing class that Gary Bechtel, president of commercial lender Money360, calls co-living spaces, which are basically adult dorms with shared kitchen and living rooms. But even in upscale rentals, millennials make more use of workout and yoga are asthe gym is the top apartment amenity, according to Zillow's Consumer Housing Trends Report 2019 and game rooms with poker and pool tables. And with their interest in fitness and al fresco entertaining, outdoor areas are essential extensions of the home. Clubhouses must accommodate classes, happy hours and social interactions inside and outside.

Builders and developers will succeed or fail based on how well they master Millennial sensibilities. The architecture and interior design of multifamily and single-family developments has to satisfy a wide and complex range of needs but appear to do so in an organic, no-nonsense way. Ironic, isn't it?