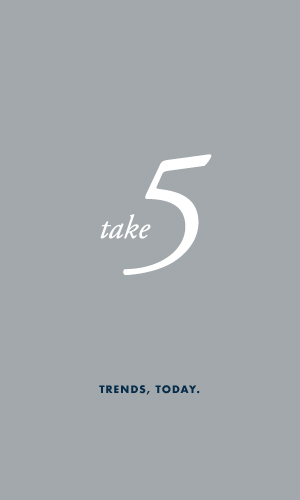 26 Aug

Take 5: Aug 2021
I regularly enjoy reading how others are viewing the market and thinking about what's next. Here are two items that I think will have sizeable impact on building and design.
1. Kidding Aside
Millennials, who are known for being highly individualistic, relish self-expression. It makes sense that as they begin to have families, they'll transfer this value to their children especially in how their kids' bedrooms and play spaces look and function. Bill McLoughlin (Furniture Today Editor-in-Chief) cites in The kids are alright…for your business that Ashley HomeStores' recent announcement of its new Baby & Kids category proves this dynamic is already underway.
Ashley's decision mirrors Crate & Barrel's Crate & Kids strategy which saw double-digit growth last year. While Target, Walmart and Ikea will continue to offer affordable options, Ashley's commitment to this market segment indicates builders and designers should give serious thought to how nurseries, bedrooms, play and learning spaces for kids are configured and furnished in future projects. Functionality, safety, sustainability and personality will be key to spaces that match what Millennial parents are looking for.
2. Full Swing customers
Interest in golf, which The Washington Post dubbed "the official sport of social distance," spiked during the pandemic, and it continues to skyrocket. Golf Datatech reports that golfers are playing millions of more rounds than they did a year ago. And, according to Golf Inc., play is up nearly 30% for the first half of 2021 (January – June) compared to the same period last year.
There's no crystal ball to predict whether this growth will plateau or continue to climb. In either case public and private golf and country clubs need to innovate to keep the momentum going. For clubhouses in need of a refresh, now may be the perfect time to modernize with contemporary designs and enhanced amenities that will keep customers coming back and staying longer. Increasing recreational options for the whole family including expanded pool areas, paddle tennis courts and junior golfer and children's activities will add appeal beyond golf.
Expanded and updated dining, gathering and special event spaces will increase food and beverage revenue, a mainstay for clubs. Opening these venues to the public, and even incorporating ala-carte pick-up areas and marketspaces are additional creative uses of space that will demand thoughtful design.
3. Campus Living
On many campuses this fall, returning students are facing a housing shortage. Projects slated for fall opening are hitting delays due to supply chain issues and labor shortages. The overall unpredictability of pandemic-related influences such as predicting how many students will be on-site, creates additional uncertainty that puts the squeeze on student housing supply and demand.
Leaders in the student housing industry are taking creative steps to respond to these unique circumstances. Bloomberg's recent article, Elite Colleges Offer Students Cash, Ski Passes to Ease Campus Housing Crunch, reports on how a number of campuses are navigating fluctuations with incentives for dorms and options for off-campus apartments. Students will bring the same or heightened expectations for vibrant and connected on-campus experiences, so living spaces attuned to these dynamics will be positioned for the best case scenario.