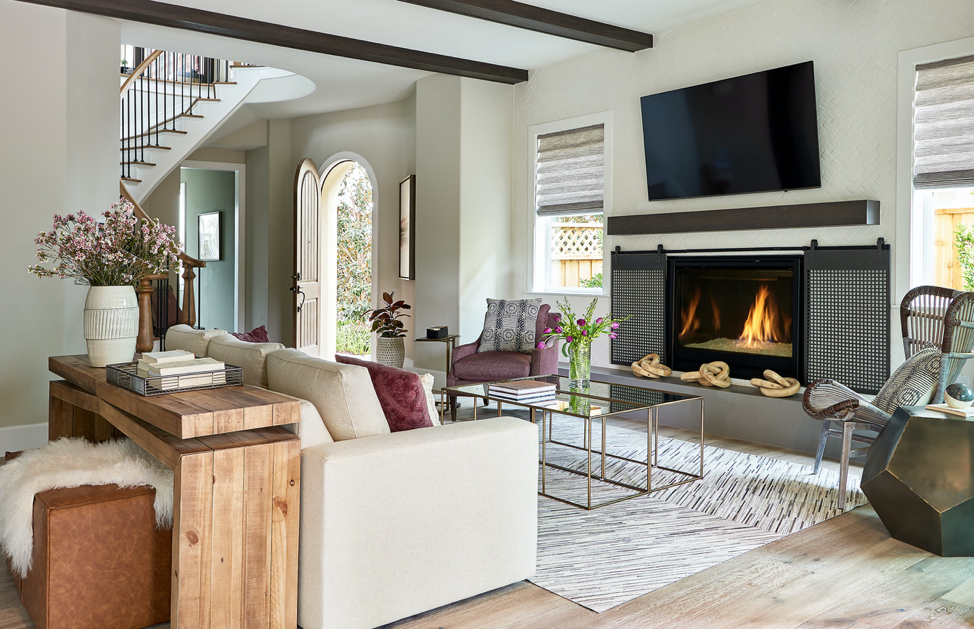 29 Jan

Consumers Want Full Disclosure on Everything. Welcome to the Age of Transparency

The cocoa in the Oreo you ate recently may have come from a farm the size of a football field in rural Ghana, the Wall Street Journal reported this fall. Consumers can learn this because Oreo's parent company, Mondelez, now publishes data about its cocoa supply chain online. Consumers are demanding transparency about their food, and it goes way beyond what is on those already huge Nutrition Facts labels, according to a recent Food Marketing Institute study.

What does this have to do with the homebuilding industry? As commercial interior designers for multifamily and single-family homes, we have seen that homebuyers and renters want the same level of full disclosure in every element of their homes.  For instance, the FMI study mentioned above shows that 75% of consumers say they will switch to brands that provide more in-depth product information. Of course, it takes a commitment to sustainability to be transparent.

The same story is playing out in the housing industry, where transparency pays off in greater ROI for builders and developers, as I noted in my recent column in Builder and Developer magazine. Green-certified buildings sell or rent at a premium compared to non-green buildings, RE Tech Advisers reports. Green buildings have higher occupancy rates, and operating costs are up to 14% lower.

Sustainable Design, Building and Construction is the New American Standard

This helps explain why sustainable housing is the new standard in homebuilding.  Architects, builders, developers and interior designers must figure out how to make every aspect of their projects not only sustainable, but also transparent and relatable. Sustainable building— practices—from its design and practices to construction techniques, materials and eventual operating costs—save money in ways that deserve greater marketing exposure.

Fortunately, there are many strategies we can use to be transparent about design and construction standards without burying homebuyers and renters in paperwork. Transparent design is more about telling a story. It often starts with effective model home interiors that showcase sustainability in every way, from a projects design and building materials to its livability, durability and assets that make residents lives healthier and more productive.

Here are three strategies that builders and developers can use to tell sustainability stories:
Show How Sustainability Affects Livability. One of the basic design fundamentals is to create a functional, livable environment. A truly sustainable design is one that adapts to a growing family or business. Examples? A room with private access to a home can become an independent living space for an adult family member. Dining tables that can double as desks or conference tables to accommodate immediate staffing needs. Rooms that can double in size when opened to exterior spaces. Flexible space anticipates changing needs. Renewable, recycled or salvaged materials and furnishings shows a thoughtful approach to development that conserves natural resources. Low-maintenance, durable fixtures, finishes and furnishings and high-efficiency appliances and HVAC lower operating costs while ensuring reliability and safety.
Create Spaces That Foster Community. Gen Z, now the largest cohort to ever live, is just entering the housing market. Along with Millennials, they crave a more authentic, experiential lifestyle that relates to their locale. Common spaces that foster interactions allow them to live in a smaller footprint and gives them opportunities to meet neighbors and form relationships. Room configurations should foster socialization, especially in common spaces where lounges and kitchens can serve entertainment needs.
Promote the Sustainable Aspects of Your Work. Homebuilders like KB Home and Toll Brothers have been ahead of the curve on marketing their environmental, social and governance policies, producing reports that explain how good design and execution reduces our carbon footprint but also cuts maintenance costs, saves water, improves wellness and raises the quality of life. We anticipate that many will take a page from the food industry's playbook and start to highlight their supply chains online. These are effective selling points for tenants as well as buyers. Clear, visual presentations can convert lookers by giving them a better understanding of features and their value, says multifamily expert David Wolf, president of ON Collaborative.
A new generation of consumers will take greater notice of what goes into a quality, sustainable product. A transparent process can be one more step in converting renters and buyers and spurring leases and sales. Like every product, homes have a long list of ingredients, and explaining them makes the final presentation much more satisfying.